About Us
Located in Watsonia, Pedro's Pizza Cafe & Bar is a favourite place to relax and enjoy a great meal. You will find a wide variety of delicious foods including marinara supreme, capricosa, marescilla, napolitana, yankee, tuna, godfather, beef pizza, Ham pizza, chicken pizza, garlic pizza, and meat lovers. Check out the homemade dip platter, homemade arancini, and fish and fat chips. There is also an amazing selection of desserts and side dishes for your enjoyment. Pedro's Pizza Cafe & Bar offers a kid friendly atmosphere, fast delivery, and satisfying meal.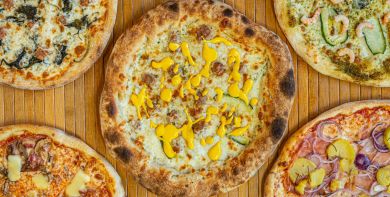 Reviews
Christopher
"Pity the order was wrong, was supposed to be no BBQ sauce. Other than that ok"
Jenny
"Beautiful food!!! The dessert we wanted wasn't available so the restaurant made a special effort to call me to organise and beautiful dessert! Finally buy food from Pedros again!!!"
Jenny
"Meal was delicious Waiting time - even though delivery was in time still had to wait approximately 45 minutes"
We deliver to
3083 Bundoora, 3084 Rosanna, 3084 Viewbank, 3085 Macleod, 3085 Yallambie, 3087 Watsonia, 3087 Watsonia North, 3088 Greensborough